When Ralph Lauren released his new collection - The Big Pony Collection, I was a little annoyed. Not because I hated them, actually it was completely the opposite. I loved them all! Not just one or two but all of them!!
I knew if I ever went to buy any of them it would be a really difficult choice to just chose one. Perfume is expensive these days. I remember when I first spotted them in Boots, I thought 'I wish they did a set of four in a miniature versions'. Well fast forward a few months later and at Gatwick Duty Free my prayers have been answered.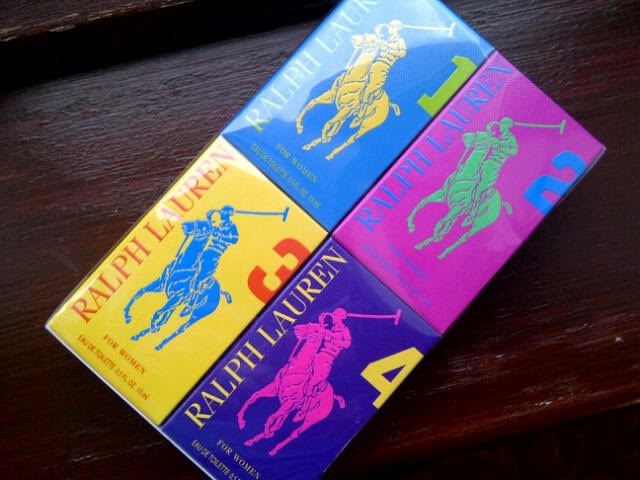 When it comes to airport Duty Free shops the best thing for anyone to do is just leave me to it. My holiday has well and truly started when I enter the duty free shop! I never intended to buy perfume, it wasn't on my list. The only thing I actually really wanted was the Ever Matte Clarins foundation but they didn't stock my shade - sob sob.
However when I was in the perfume section I headed over to sniff the Big Pony Collection and to my surprise they were selling a travel exclusive set of miniatures! After a jaw dropping moment of shock, I snatched a set off the shelf and declared that they were mine (Finding Nemo style....mine mine mine!)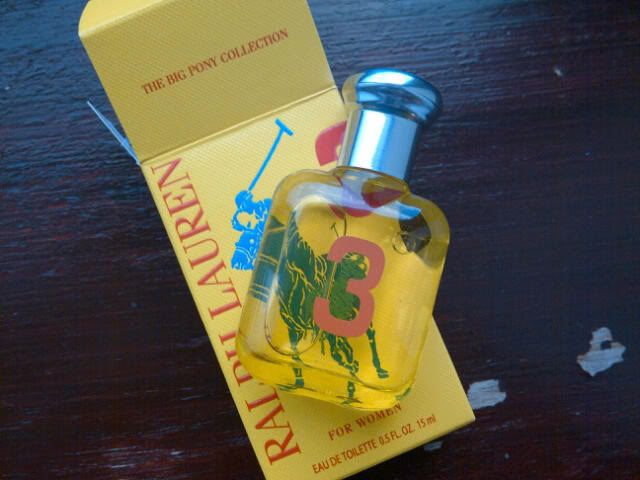 This is what the bottles look like
All four bottles contain a different fragrance which are all lovely. You'll agree with me if you smell them it is hard to chose just one.
Number 1 Blue ~ is a sporty scent
Number 2 Pink ~ is a sensual fragrance
Number 3 Yellow ~ is a radiant floral scent
Number 4 Purple ~ is an oriental fragrance
My personal favourite is the purple number 4, it seems similar-ish to Britney Midnight Fantasy - which i love.
Angela xox